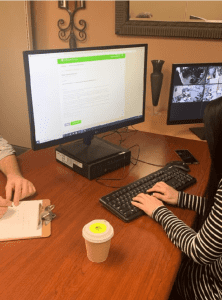 A PRECIOUS METALS IRA COULD BE A GREAT WAY TO DIVERSIFY YOUR RETIREMENT PORTFOLIO, ESPECIALLY DURING UNCERTAIN TIMES.
Whether you're interested in opening a new Precious Metals IRA, buying or selling precious metals products into or out of your existing Precious Metals IRA, or just have questions about how it all works, Nashville Coin Gallery can help!  Your CPA can explain the potential tax benefits of storing precious metals products in an IRA, and Nashville Coin Gallery can make it happen.  We have relationships with both IRA Custodians in the local area and out of state precious metals depositories, and we have all of the required forms on hand to make the process as simple as possible.
Briefly, funds in your Precious Metals IRA can be used to purchase certain IRA-approved precious metals products from Nashville Coin Gallery.  As long as the precious metals products are purchased through your IRA and are physically stored at the Depository, they can be purchased without any state sales tax (NOTE:  As of May 27th, 2022, the state of Tennessee removed the sales tax from certain sales of gold, silver, platinum and palladium coins and bullion products).  Further, you can buy, sell and trade precious metals products within your IRA (for example, you can sell precious metals products in your IRA to Nashville Coin Gallery, and Nashville Coin Gallery will pay the Custodian who will deposit those funds into your IRA), and even if you make a profit on the sale of precious metals in your IRA, there are no tax consequences on that profit until / unless you take a monetary distribution out of your IRA.  The IRA Custodian can explain all of that in much greater detail.
To get started, you can simply click here, or you can call us at (615) 764-0331 or use the Contact page to schedule an appointment, and we'll be happy to walk you through the process.