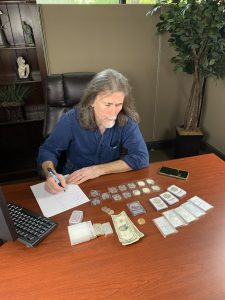 Pete Dodge -- Operations / Coin & Bullion Buyer
Pete is the founder and sole owner of Nashville Coin Gallery. Originally from Brockton, Massachusetts, Pete is a lifelong coin collector who was first exposed to the joys of the coin hobby while in the Cub Scouts as a kid. After working for many years as a computer programmer / analyst, including in the United States Air Force from 1980 to 1984, Pete finally decided to pursue his lifelong hobby as a full time profession, and created Nashville Coin Gallery in 2002. Pete is our Head Numismatist, serving as Nashville Coin Gallery's chief buyer and seller of coins, paper money and precious metals bullion products.
In his free time, Pete enjoys traveling, writing songs and playing guitar and piano.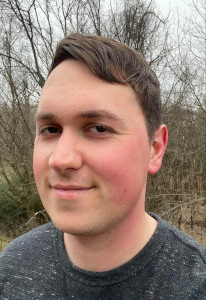 Jonah Nestadt -- Coin & Bullion Buyer
Jonah grew up in Sydney, Australia where he earned his bachelors degree in International Business from Macquerie University, and then spent four years working for a coin shop in New Jersey before joining Nashville Coin Gallery in February, 2022 as a coin and bullion buyer.  
In his free time, Jonah enjoys hiking, mountain biking and listening to live music, and he's backpacked across numerous countries around the world!  
At Nashville Coin Gallery, Jonah's work won't be quite that adventurous, but we'll try to make it as exciting as we can!  His primary duties will involve buying and selling coins and bullion products ~ and specializing in Australian kangaroo, koala and kookaburra coins!  (Just kidding ~ sorry Jonah, we couldn't resist!)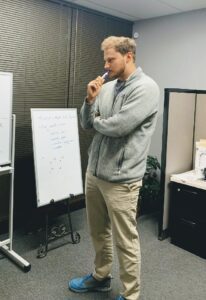 Jackson Taylor -- Accounting / Finance / Marketing
Jackson is another Nashville Coin Gallery "Rock Star" employee who has been with the company since February, 2016. Jackson studied economics and accounting at Mississippi State University, and his duties at Nashville Coin Gallery primarily consist of marketing, accounting, online SEO and data analytics. In a pinch, he's also been known to fill in when there's an urgent need in the Shipping Department.
In his free time, Jackson enjoys golf, basketball and powerlifting.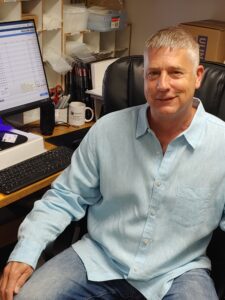 Brian Roan -- Shipping & Receiving Specialist
Brian was born in Illinois but grew up in the Dallas, Texas area where he graduated from High School in Richardson, just outside of Dallas.  After spending some time in Virginia and Oklahoma, Brian finally decided to call Tennessee home in 1990, and came to work for Nashville Coin Gallery in May, 2022.  When he's not performing shipping and receiving duties for Nashville Coin Gallery, Brian is an avid amateur photographer and enjoys taking pictures of birds, flowers, and other wildlife, and also enjoys traveling with his wife.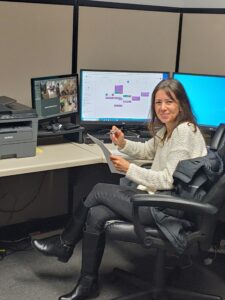 Sylvia McMillan -- Accounting / Payroll / Human Resources / Employee Benefits
Originally from Washington State, Sylvia moved to the Nashville, Tennessee area in 2020, and she loves it here! She was still working part-time from home for a company in Washington doing real estate work when she developed an interest in investing in precious metals, so she visited Nashville Coin Gallery several times to purchase gold and silver from us. Fascinated by the business itself, liking the way we do business, and really "clicking" with the staff here, she expressed interest in joining our team -- so she did, and we're delighted to have her!

Sylvia joined the Nashville Coin Gallery team in November of 2022, and will be working in our Accounting & HR department, handling accounting functions, payroll, human resources, employee benefits and compliance issues, and general office management functions. In her free time, Sylvia enjoys hiking, antiquing and virtually anything outdoors.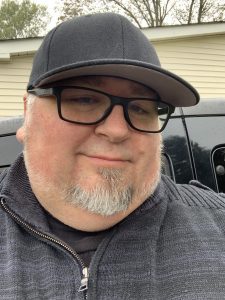 Sam Mizell -- Photography & Videography
Sam joined the Nashville Coin Gallery team in November, 2020 as a Shipping and Receiving Specialist, and quickly established himself as yet another "Rock Star"  Nashville Coin Gallery employee.  For a year and a half, Sam basically "owned" the responsibility for all things related to shipping and receiving, from assembling boxes to packing and securing the contents, from ensuring every box is adequately insured to generating shipping labels, from ordering shipping supplies to videotaping all shipping and receiving activities — you name it. If it had anything to do with shipping or receiving, Sam did it.
While he was here, Sam also became quite proficient at doing our coin photography and website video production, further cementing his "rock star" status!  
Sadly for us, in early May of 2022, Sam took another full-time job in the music business — his first love — but he still works for us part-time now, doing some of our coin photography and videography.  
In his free time, Sam enjoys writing and performing music.