SELLING YOUR RARE COINS AND PRECIOUS METALS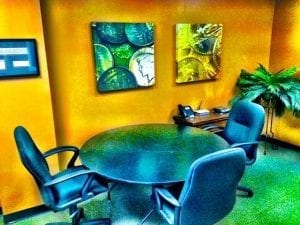 If you have any gold, silver, platinum or rare coins that you'd like to sell or have appraised, look no further than Nashville Coin Gallery. We offer free verbal appraisals* as well as outstanding prices for rare coins, paper money and precious metals, whether you're buying from us or selling to us. We also provide top notch customer service, as is evidenced by our numerous customer reviews on Google.
Nashville Coin Gallery purchases a variety of precious metals products, including generic gold bars and coins, American Gold Eagles, Canadian Gold Maple Leafs, American Gold Buffalos, British Sovereigns, Chinese Pandas, Austrian Ducats, Mexican Gold Pesos, Pre-1933 United States gold coinage, generic silver bars and rounds, Engelhard and Johnson Matthey silver bars, American Silver Eagles, Canadian Silver Maple Leafs, Austrian Philharmonics, pre-1965 90% "junk" silver coins, Morgan silver dollars, Peace silver dollars, 40% silver half dollars, platinum coins and bars, palladium coins and bars, gold jewelry, sterling silver, rare paper money and much more.
Since we buy and sell millions of dollars worth of rare coins and bullion each year, we're able to work on slim margins which means more money in your pocket. In fact, while premiums change constantly, we're often able to buy certain gold and silver products at spot value or greater.
Selling Gold or Silver Jewelry
We have a longstanding business relationship with a local refinery, allowing us to purchase all varieties of scrap gold and silver. This includes gold and silver jewelry, sterling silver flatware and hollow-ware, gold and silver coins that are damaged/extremely worn, platinum coins and bars, and other varieties of precious metals.
The State of Tennessee requires that scrap gold and silver purchased by dealers must be held for a 20 day period before being resold. In order to minimize our risk of loss, our policy is to pay on the spot for scrap gold and silver if the total is $200 or less (if we pay on the spot, we generally pay 80% of the melt value for gold, and 70% of the melt value for silver or platinum). If the total is more than $200, we ask the customer to drop off the metal with us, we provide a receipt, and then we'll call them after the required 20 day hold period has elapsed and write a check at that time. In this scenario, we generally pay 90% of the melt value for gold, and 85% of the melt value for silver and platinum.
In either of the above scenarios, due to the somewhat burdensome government regulations we're bound by, we reserve the right to decline a scrap metal purchase if we determine that it's too much work for too little benefit for us. Such an example might be a large number of very small silver pieces, each of which we're required to weigh, measure and describe individually for the police, etc. Since we make such a small profit on such items, the amount of reporting work required by the police might make it not worth our while to purchase that particular deal.
Scheduling an Appointment
For those of you in the Middle Tennessee area with gold, silver, rare coins or paper money to sell, please call us at 615-764-0331 to schedule an appointment. There's absolutely no pressure or obligation to sell to us, and we don't charge for appraisals as long as they are relatively quick and easy. For a formal or in-depth written appraisal, a charge of $75 per hour is typical, although there's never an appraisal fee if we purchase the items on the spot.
If you have coins and precious metals you'd like to sell, but you aren't located within the Nashville area, we still encourage you to call us. You may be able to ship your collection to us and receive payment after the items are received and verified. If you have an exceptionally large or highly valuable collection, we might be able to come to you depending on your individual circumstances. Please call to discuss your needs — we'd love to work with you!
Buying Gold and Silver
If you're looking to invest in precious metals, we hope you'll join the thousands of other satisfied customers who have chosen to work with Nashville Coin Gallery. To browse our gold, silver, and numismatic coin products, please visit our precious metals store. To learn more about us, visit our About page.  And to contact us, please call us at (615) 764-0331 or send us a message through our Contact page.
Thanks for your interest in working with Nashville Coin Gallery — we appreciate your business!